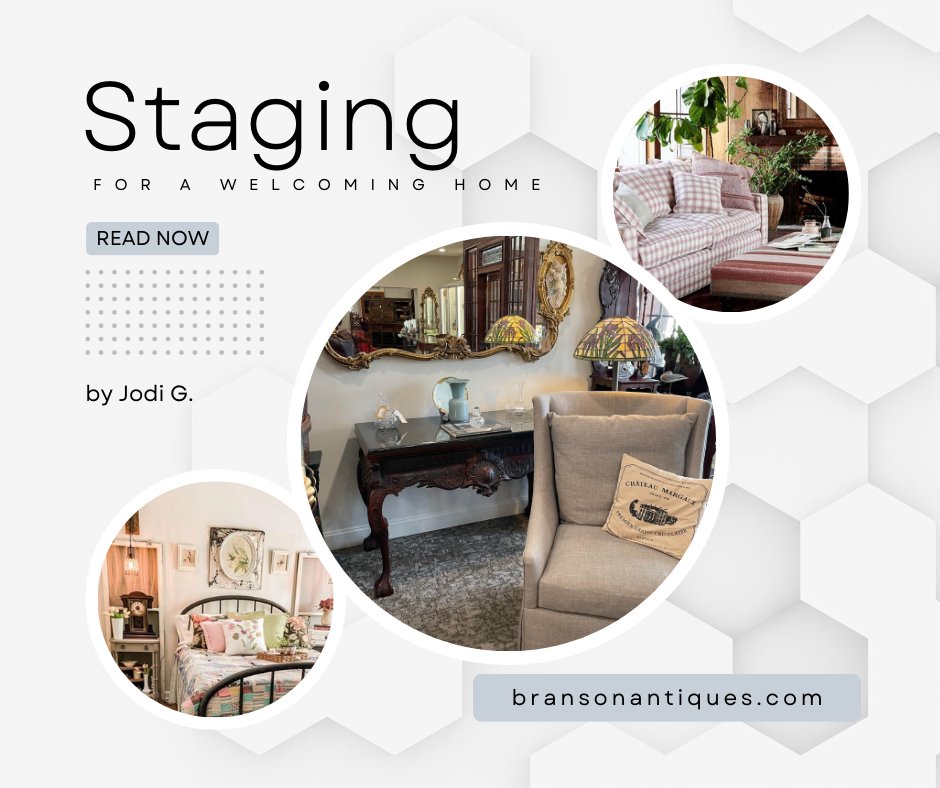 Staging for a Welcoming Home!…
"Staging" is usually spoken about in the context of a property being "on the market." Often times real estate has been vacated, so staging happens, mostly, for those who aren't overly imaginative and must have "options" (on how "cool" the place can look…) and need to have a picture drawn, so to speak. Staging can be thought of as an arena of fundamental merchandising that draws, strictly, on basic interior design methodology and structure.
According to long time design experts…home staging is NOT the same as "decorating." "Decorating" reflects personal style and taste while while "Staging" endeavors to appeal to the larger buying pool. Stats have shown that staging not only moves property quicker but also brings a better selling price per home! Even though staging is generally thought to be an expensive endeavor, BUT there can be ways around that. Staging companies will rent out furniture as well as the "filler or fluff" items or accessories maybe on a monthly basis or will settle up with seller at closing.
As I'm one who routinely "thinks outside the box," there may be ways around the conventional staging modus operando! You could check with local furniture stores and home decor shops or even flea markets…they may allow you to place their furniture, plants, pictures, etc in the desired location free of charge as long as there is adequate advertising and item identification to lure lookers into the appropriate stores connected with the pieces! As well, home sellers can pick up greenery and floral arrangements at thrift stores or garage sales for a "song!" Even though we gave differentiated between "staging" and "decorating,"… as we "DO" our home (and every room, nook and cranny…); the goal, to me, is to provide a welcoming environment that "shouts" refinement but with laid back and whimsical attributes!
We should all be "forward thinkers" in that we know, at some point, our real estate will be active and some or many of the people who have been guests in our homes, would jump at the chance to own THAT home based on how they recall the home being so welcomingly appointed!
Again, it is a personal taste thing, but I love each room to be its own personality by virtue of color and style. For resale purposes, it is good to be conservative with wall paint; safe neutrals OR if u go with colors…navigate to the muted, warm earth tones or "naturals!" Basically, whether you are selling or staying…make your nest a "slam dunk" with design and appeal!
By Jody Godfrey
Home Decor Specialist